High Class Escort Frankfurt
First Class escort service in Frankfurt / Germany

Hello and welcome to my website. I am Christina, a sensual young independent escort lady with a keen sense for unforgettable encounters, profound conversations and pleasurable escort dates.
I will brighten up your next trip!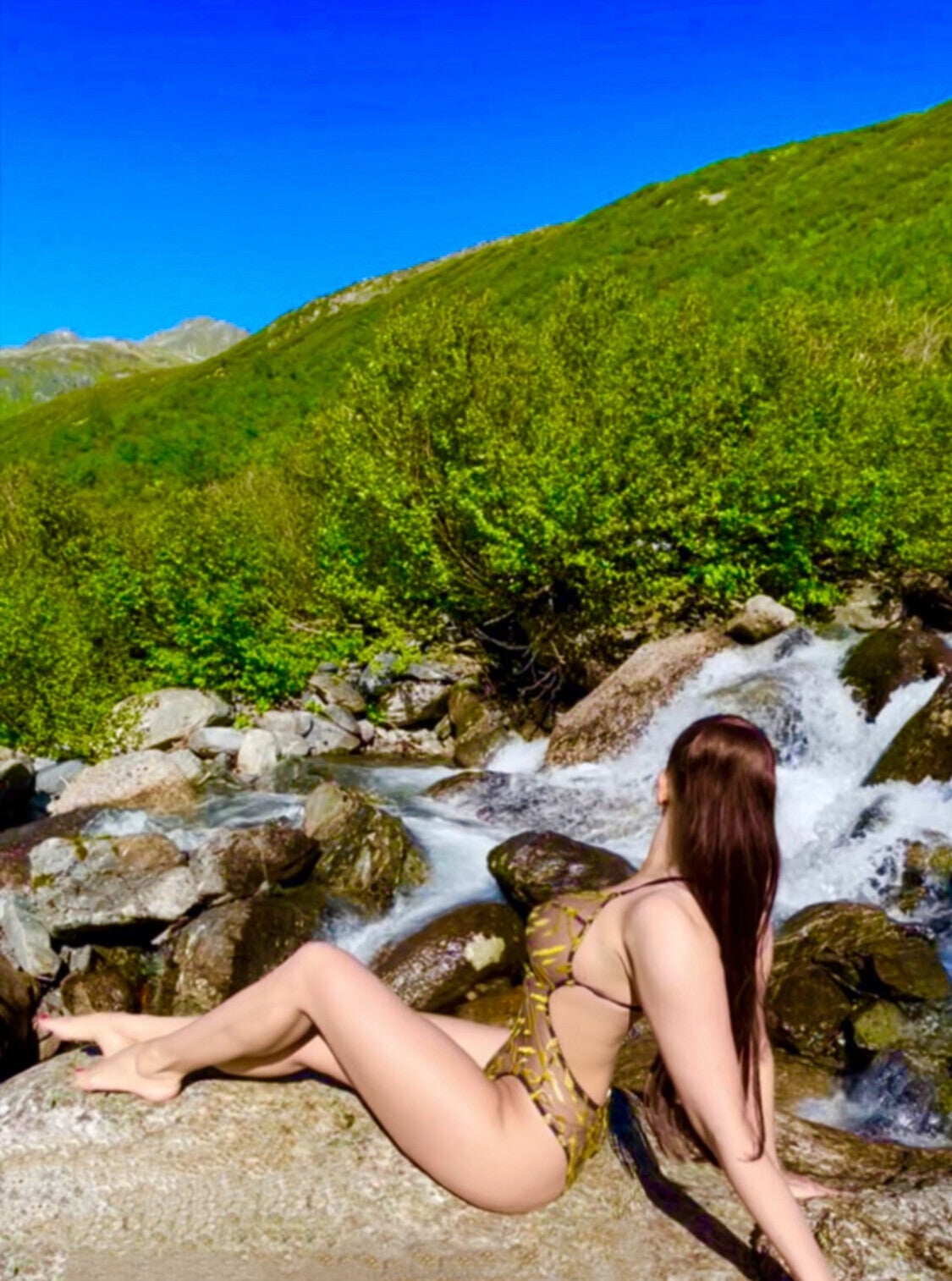 High Class Escort Lady Christina
Body & Spirit

I'm very athletic, i like to try new sports and always keep my body healthy and toned. You can tell by my beautiful posture, the taut stomach and the firm buttocks. If you caress my slim body you just can't get enough of it. If you touch my long hair, look deep into my eyes and kiss my sensual lips, you dive into a new world full of eroticism with me. In me you will find a friend, lover and confidant, because I am empathetic, communicative and absolutely discreet.
Independent Escort Frankfurt Christina
Personality & Character
I have a uncomplicated and playful personality with an infectious sense of humor.
As a fitness & mental coach, I am enthusiastic about interpersonal relationships and like to leave my comfort zone.
Accompanying people to achieve their goals, to help them to be free and authentic, to live more and more their true selves, fills me with the deepest joy. Freedom, openness, liveliness are my character traits that help me to fully exploit my potential every day.
Escort Girl Frankfurt Christina
Me and My hobbies
I have many hobbies such as mountain biking, hiking, jet skiing, theatre, cabaret and music. I love to discover new places and cultures, it never gets boring with me. At the same time, I'm not just limited to my own interests and I love trying new things. So if you want to suggest something new to me, I'd be happy to try it out!
VIP Escort Frankfurt Christina
Me and Fashion
I love fashion and I'm always perfectly dressed for every occasion. Whether business occasions, a visit to the theater or outdoor adventures, there are many elegant outfits from luxury fashion designers in my closet, and my manners are impeccable and appropriate for every occasion.
Travel Escort Frankfurt Christina - Travel around the world
I am adventurous and love to travel, so you can enjoy my company and my escort service worldwide. I believe that real change can come from real encounters. Let's experience wonderful moments together that we will never forget.
I love that:
~

Cuddle up with you in a nice hotel on a rainy day and enjoy something delicious from the room service.
~ Romance, laugh heartily and live in the moment
~ Discover new places